ANNOUNCEMENTS AND MESSAGES FROM NATIONAL:
NEWS AND ANNOUNCEMENTS:

THE 2019 CONVENTION AND ELECTION INFORMATION ADDED! click here
ALSO - THE 2019 AWARDS INFORMATION HAS BEEN ADDED! click here
NEW ARTICLE - K9S FOR WARRIORS
A Program for pairing shelter dogs with Veterans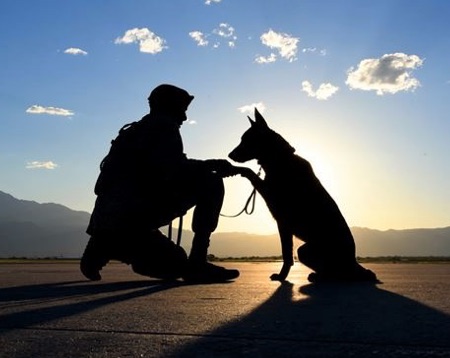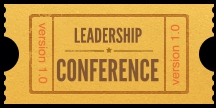 2018 LEADERSHIP CONFERENCE AND
PROJECT FRIENDSHIP INFORMATION!
2018 PROJECT FRIENDSHIP ANOTHER SUCCESS!
Our goal for this year was $12,000.00. Thanks to all of our members and members of VVA we once again exceeded that goal! We were able to present $13,000.00 at the leadership conference this year!
2017 Project Friendship a Huge Success!
AVVA is proud to announce that we collected more than $15,000.00 for this year's Project Friendship recipient, Volunteers of America, Greater New Orleans! This is more than $3,000.00 above our original goal of $12,000.00. Thanks to all who donated. This money will be used to help Veterans all over the New Orleans area. GREAT JOB MEMBERS!!!
Great News! - New Partnership with MVCN
Military and Veteran Caregivers Network:

Nearly 6 million Americans care for wounded, ill and injured military service members and veterans of the pre- and post-9/11 eras. These "hidden heroes," which include parents, spouses, children, extended family members, friends and battle buddies, are often overwhelmed. They face significant challenges including: scattered resources, isolation, poor health and emotional stress. The MVCN supports caregivers of all ages, eras and stages, offering peer support and access to partner organizations' resources and services, with the goal of increasing caregivers' connectedness, hopefulness, wellness, knowledge and skills.
If you are any kind of caregiver, you will most likely find wonderful support from the MVCN.

MESSAGES: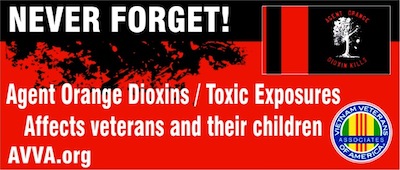 Associates of Vietnam Veterans of America has a new Agent Orange Awareness Billboard! The billboard is located on I-40, East bound at mile maker # 68, out from the Jackson, TN area toward Nashville, TN.
For more information on the affects of Agent Orange, visit: VVA Agent Orange Info


VISTA? WHAT IS VISTA?
Check out the details of the VISTA Program!