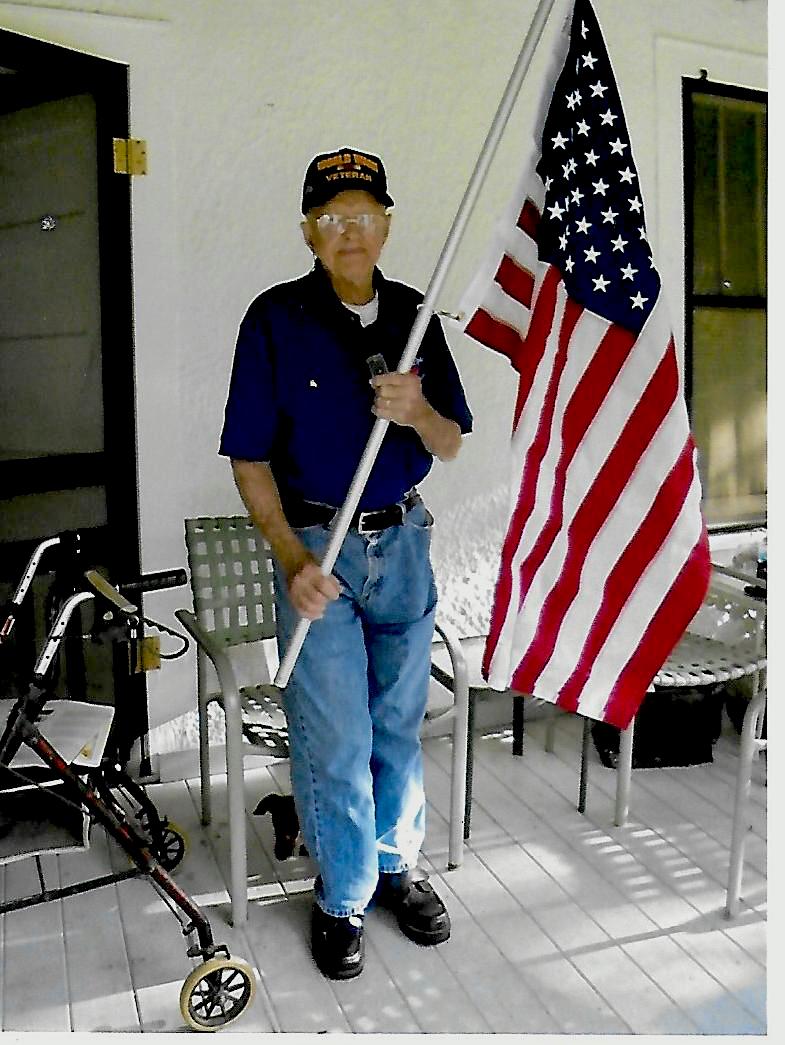 WARREN ALEXANDER - 96TH BIRTHDAY
FLORIDA'S OLDEST AND MOST LOVED AVVA MEMBER
Warren Alexander was born September 11, 1921, and is 97 years young this year.  Fun fact: his mother was also born on 9/11! Warren hails from Coleman, FL.  He served as a Pharmacist Mate aboard the aircraft carrier CVE-9 during WWII from 1942 – 1945.

Every Tuesday about 30 – 40 VVA members meet at our local Bob Evans restaurant for our weekly breakfast.  The last Tuesday of the month wives and other AVVA members attend the breakfast as well.  A couple of times after we finished breakfast we noticed this WW II Veteran wearing his hat and waving-saluting us and of course we walked over and stopped and shook his hand and Thanked HIM for his service. 
Well one Tuesday he asked his aide if she could bring him in early so he could see us coming into the restaurant. When I saw him sitting there, I invited him to join all of us.  He felt so proud.  That was about 2 ½ years ago and he has not missed a breakfast (he calls it the meeting) since.  To top off how much we appreciate this man, we take turns on paying for his breakfast to show how much we respect him. We also bring him to our events to get him out of the house and be among Veterans.