PROJECT FRIENDSHIP

Each year when AVVA meets, either for its National Convention or Leadership Conference, members come together to assist a non-profit organization local to the city in which we are holding our events. We generally select a charity that works either with Veterans, Homeless, the wounded, or those who have lost a loved one in service to America.
AVVA feels it is important that as a non-profit organization, we in turn reach out to help other organizations whose mission touches on the Mission and Purpose of AVVA.
Project Friendship is announced annually and is the choice of the national president with approval of the national board.
Members are notified via our "Flash Notice" email list and other means, as well as information being posted on this page of the website, well in advance of the events, so that chapters and states will have time to participate.
THE 2019 POJECT FRIENDSHIP RECIPIENT HAS BEEN CHOSEN!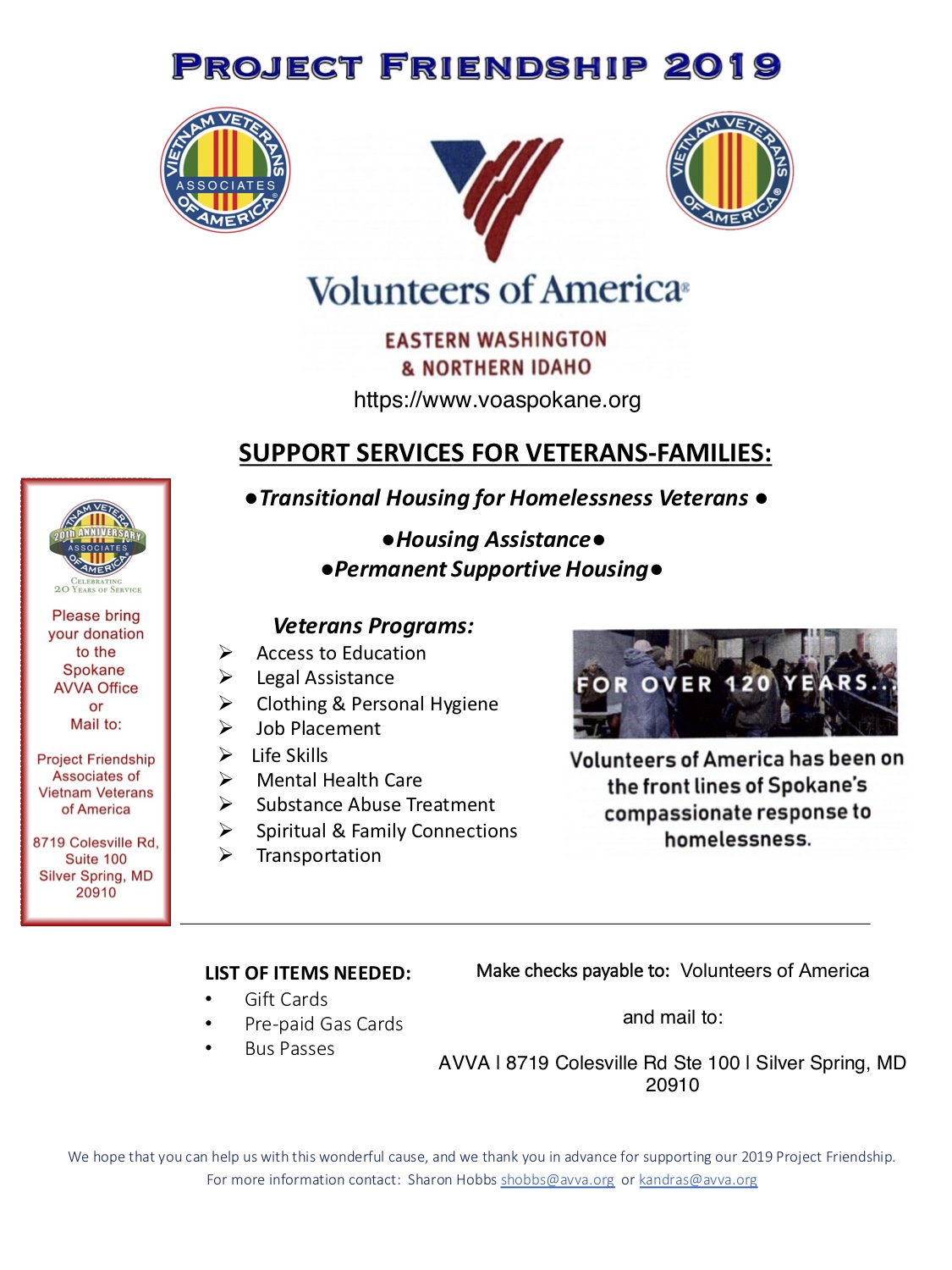 OPEN A PRINTABLE VERSION OF THE PF FLYER HERE: Click Here


Our 2018 Contribution!