GOVERNMENT AFFAIRS
The Associates of Vietnam Veterans of America Government Affairs Committee is committed to providing timely information on issues that are specific to the needs of veterans and their families. Citizens may show support by contacting their elected officials in person or via phone or e-mail, to keep the needs of our veterans and their families in the limelight as relevant acts impacting our membership are considered.
Associates of Vietnam Veterans of America does not pay professional lobbyists, nor do we lobby as an organization, for any legislative action. We do not support any political party or candidate on any level. The Government Affairs Committee merely provides information to the membership, solely for their use as individuals in grass roots actions at all levels of government.
---
ACTION NEEDED!
Please go to this link, and sign the petition to help our children!

---
 CAREGIVER ACT INFORMATION!
There have been many people who have been denied on claims regarding the new caregiver act, for benefits. Anyone who has been denied a claim can appeal. A recent court action said:
CAVC Baudette Decision
Court held that "All claimants who received an adverse benefits decision under the Caregiver Program, exhausted the administrative review process within the VHA, and have not been afforded the right to appeal to the Board of Veterans' Appeals" (See link below)
https://efiling.uscourts.cavc.gov/cmecf/servlet/TransportRoom?servlet=ShowDoc/01207717811&uid=2500d88642b44cb9
 If you think you qualify to get benefits regarding your role as a caregiver to a Veteran who is at least 79% service connected, or who meets requirements, go to this link to apply: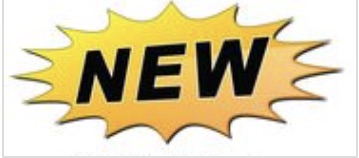 PLEASE READ THE TWO SENATE AND HOUSE BILL INFO SHEETS AND CONTACT YOUR CONGRESSPERSONS!
SENTATE BILL S810 AND HOUSE BILL HR1972
January 8, 2021

Please note, once proposed legislation has been signed into law, the Executive Branch is responsible for implementing it. VVA will work with Congress and the Department of Veteran Affairs to ensure that these new bills are fully implemented.
On January 1, 2021, H.R. 6395--the FY 2021 NDAA, containing the Tester/Harder Amendment—was passed into law.
At long last, Vietnam veterans exposed to Agent Orange who have been diagnosed with Parkinsonism, Bladder cancer, and/or Hypothyroidism will be deemed service-connected and be eligible for healthcare and compensation:
Title XCI—Veterans Affairs Matters, 
Section 9109 reads as follows:
Additional Diseases Associated with Exposure to Certain Herbicide Agents for Which There is a Presumption of Service Connection for Veterans Who Served in the Republic of Vietnam
. Section 1116(a) (2) of title 38, United States Code, 
is amended by adding at the end the following new subparagraphs: (I) Parkinsonism. (J) Bladder cancer. (K) Hypothyroidism
.   
Highlights of H.R. 6395 - Title XCI—Veterans Affairs Matters
Modification of licensure requirements for Department of Veterans Affairs health care professionals providing treatment via telemedicine.
Additional care for newborn children of veterans.
Expansion of eligibility for HUD–VASH.
Study on unemployment rate of women veterans who served on active duty in the Armed Forces after September 11, 2001.
Access of veterans to Individual Longitudinal Exposure Record.
Department of Veterans Affairs report on undisbursed funds.
Transfer of Mare Island Naval Cemetery to Secretary of Veterans Affairs for maintenance by National Cemetery Administration.
Comptroller General report on Department of Veterans Affairs handling of disability compensation claims by certain veterans.  
Additional diseases associated with exposure to certain herbicide agents for which there is a presumption of service connection for veterans who served in the Republic of Vietnam.
View bill conference report at
: 
https://docs.house.gov/billsthisweek/20201207/CRPT-116hrpt617.pdf
On Jan. 5, 2021, President Trump signed into law H.R. 7105, 
The
Johnny Isakson and David P. Roe, M.D. Veterans Health Care and Benefits Improvements Act of 2020.
 "This is the culmination of two years of bipartisan work," noted Rep. Phil Roe (R-Tenn.). "There is something in this bill for just about every one of our nation's veterans and their loved ones." 
View bill conference report at: 
https://republicans-veterans.house.gov/uploadedfiles/hr_7105_vets_division_section_summaries_final.pdf
Highlights of H.R. 7105 H.R. 7105 - the Johnny Isakson and David P. Roe, M.D. Veterans Health Care and Benefits Improvements Act of 2020
Benefits
Requires VA to return Disability Based Questionnaires to their public-facing website and requires the VA to accept Disability Based Questionnaires as evidence in disability compensation claims, even when completed by non-VA medical providers.
Increases the timeframe of the Vietnam War Era of military service, stating that the Vietnam Era began on November 1, 1955, instead of February 28, 1961,  which will extend benefits to the more than 3,200  U.S. Military Assistance Advisory Group (MAAG ) who served in the Vietnam War  during November 1, 1955 – February 27, 1961.
Eliminates the 12-year time limit governing applications for Veteran Readiness & Employment (VR&E) benefits for veterans who separated from military service after January 1, 2013 (i.e., making VR&E the same as the "Forever G.I. Bill").
Sets new limits on when the VA's Debt Management Center may initiate debt collection proceedings against veterans.
Lowers the age to 55 at which a remarried surviving spouse of a Veteran may still receive Dependency Indemnity Compensation (DIC).
Agent Orange Exposure Fairness Act S. 332 and H.R. 566; requires a GAO briefing and report on repealing the manifestation period for presumptions of service connection for certain diseases associated with exposure to herbicide agents.
Increases the federal government's special pensions for the surviving spouses of Medal of Honor recipients.
Requires the Veterans Benefits Administration to establish specialized teams for processing Military Sexual Trauma claims.
Allows veterans filing a claim for a physical or mental health condition resulting from sexual trauma to choose the gender of their Compensation & Pension Exam provider.
Allows National Guard and Reserve service under Title 32 orders to count for VA Home Loan eligibility.
Requires the VA to allow veterans to update dependent information via the eBenefits website.
Requires the VA to study cancer, diseases, or illness experienced by those who served at the Karshi-Khanabad (K2) Air Base in Uzbekistan between October 1, 2001, and September 30, 2005, and expands VA's open burn pit registry to include burn pits located in Uzbekistan.
Specifies circumstances under which a Service Member, including members of the National Guard and Reserves, is considered service-connected for a disability or death from COVID-19.
Orders the VA's Under Secretary for Benefits to ensure every paper or electronic document relating to the receipt of non-service-connected pension include a notice that the Department does not charge any fee in connection with the filing of an initial claim for benefits.
Services for Women Veterans
Devotes $20 million for retrofitting healthcare facilities "to make it safer and easier for women veterans to get care" and requires the Veterans Health Administration to submit plans for approval regarding how they will designate these funds.
Mandates that every VA facility have at least one women's health primary-care provider.
Creates a permanent Office of Women's Health within the Veterans Health Administration, tasked with providing oversight over all Women's Health Programs within the VA
Requires VA leaders to create "an anti-harassment and anti-sexual assault policy" and designate officials to take responsibility for any related complaints.
Requires VA to create a training module for community healthcare providers that is specific to women veterans.
Expands the Advisory Committee on Women Veterans' mandate to include examining the effect of intimate partner violence on women veterans, and creates a VA pilot program to care for survivors of intimate partner violence.
Ensures that servicemembers and veterans seeking access to care and counseling related to Military Sexual Trauma can seek this care at any VA healthcare facility, not limited to Vet Centers.
Requires VA to enter into agreements with public or private entities, to provide free legal services to Women veterans to meet the following unmet needs: Child Support, Eviction & Foreclosure Prevention, Discharge Upgrade Appeals, Financial Guardianship, Credit Counseling, and Family Reconciliation Assistance.
Improves access to prosthetic items made specifically for women at VA medical facilities.
Enhanced Healthcare Services
Waives VA requirements for receipt of per diem payments for domiciliary care at State Veterans Homes and modification of eligibility for payments.
Prohibits the Veterans Health Administration from collecting co-payments from veterans who are members of a Native American tribal nation.
Makes permanent a pilot program to provide childcare to veterans enrolled in the VA healthcare system and gives the Veterans Health Administration five years to implement the provision of childcare at every VA medical center.
Requires State Veterans Homes to report on COVID-19 cases within these facilities to the VA.
Requires the VA to pay for emergency transportation of newborns.
Requires VA medical facilities to have drop-off locations for controlled substances medications.
Mandates an annual audit of facility-level appointment scheduling, which the Veterans Health Administration must share with Congress.
Services for Homeless Veterans & Veterans at Risk of Homelessness
Expands the HUD-VASH voucher program to veterans with Other Than Honorable characterizations of discharge.  
Increases the amount of grant funds awarded to organizations providing services to homeless veterans to 115 percent of the State Veterans Home domiciliary rate, and allows for additional increases of grant funds in higher cost-of-living areas.
Allows the VA to award grants to legal services organizations assisting veterans who are homeless and veterans at imminent risk of homelessness.
Requires the VA to study existing programs that provide assistance to Women veterans who are homeless, with a goal of identifying continued areas of need.
Extends contracts for VA Homeless Veteran Case Managers to prevent gaps in services for homeless veterans during COVID-19.
---
VA publishes final regulation for its Program of Comprehensive Assistance for Family Caregivers
The final regulation can be found here. If necessary, search for RIN 2900-AQ48, Program of Comprehensive Assistance for Family Caregivers Improvements and Amendments under the VA MISSION Act of 2018
How to Apply
Download and print VA Form10-10CG (PDF), application for the Program of Comprehensive Assistance for Family Caregivers.
Complete, sign, and date the form. The Veteran and caregiver(s) must sign.
If a Veteran has a court appointed legal guardian, representative or Durable Power of Attorney (POA) the court appointed representative must sign on behalf of the Veteran. Provide a copy of the POA or Guardianship paperwork if signing for a Veteran
Mail the form and supporting documents to:
Program of Comprehensive Assistance for Family Caregivers
Health Eligibility Center
2957 Clairmont Road NE, Ste 200
Atlanta, GA 30329-1647
Please contact the Caregiver Support Line at 1-855-260-3274 or go to https://www.caregiver.va.gov/support/New_CSC_Page.asp  to find your state caregivers support liaison that will be able to answer any questions you may have before applying.
---
MARCH 27, 2020
Click here to read the comments regarding HR748, the COVID-19 Relief Bill
---
VA UPDATE - THE LATEST ON COMMUNITY CARE
Use the link below to read the article about improvements in VA Community Care:
https://www.blogs.va.gov/VAntage/57722/va-mission-act-what-is-the-latest-on-community-care/
---
CONGRESS 101
Click here for an easy to follow listing of information that will make contacting congress as easy as 1 2 3!
---
FIND YOUR CONGRESS MEMBER: (**You can still find the names, but the info is no longer available. You can google your senator or representative once you find the names. We are looking for alternative software)