NATIONAL OFFICERS:
The 2021-2023 Board of Directors was elected on November 5, 2021.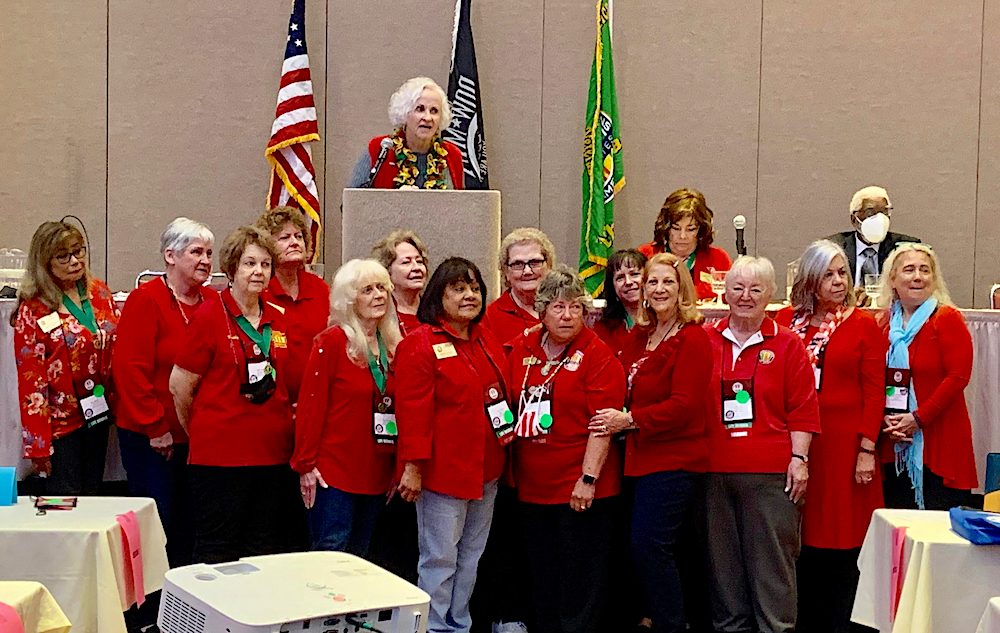 At Mic: Sharon Hobbs, President L to R Back Row: Nina Schloffel - Sec, Barbara Coan - Region 6 Dep. Director, Deborah Musolino - Region 3 Dep. Director, Hope Summers - Region 3 Director, Penny Meinhardt - Region 5 Director, Jennifer Ellis - Region 8 Director, Mary Anne Newman - region 4 Dep. Director, Kelly Frederickson - Region 9 Director. L to R Front Row: Kathy Andras - Vice President, Kaye Gardner - Treasurer, Terri Rangel - Region 7 Director, Joanne Blum - Region 4 Director, Bobbie Morris - Region 2 Director, Barbara Sue Crego - Region 9 Dep. director. (Not pictured: Rick Talford - Region 6 Director; Nancy Rekowski - Region 2 Dep. Director; Vivian Heidenrich - Region 5 Dep. Director; Rosa Fuentes - Region 7 Dep. Director; John Birch - Region 8 Dep. Director.)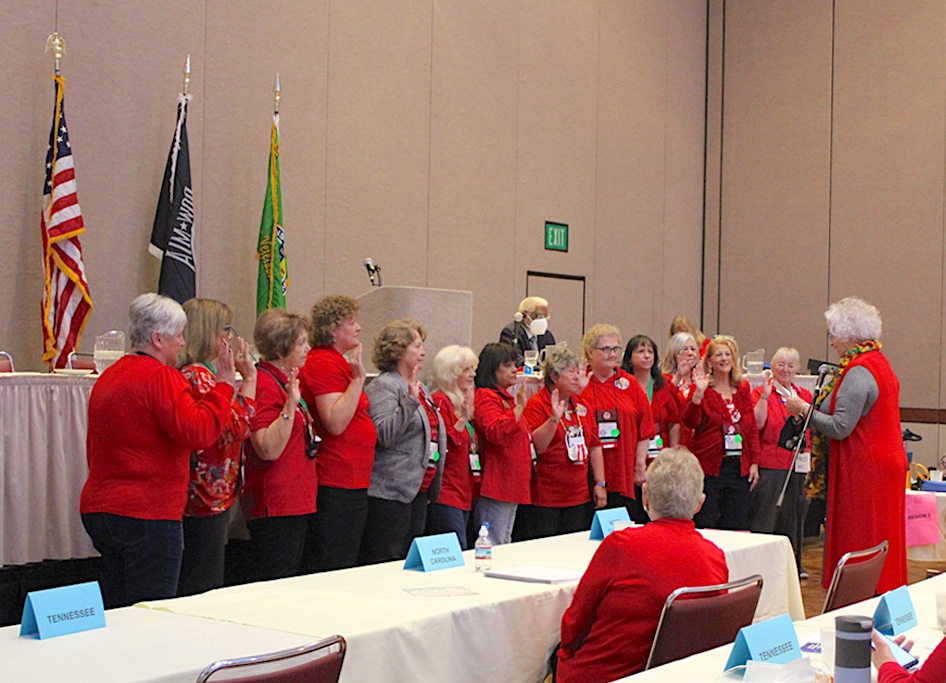 New Board is Sworn in by the New President, Sharon Hobbs. L to R: Barbara Coan, Nina Schloffel, Kathy Andras, Deboarah Musolino, Hope Summers, Kaye Gardner, Terri Rangel, Joanne Blum, Penny Meinhardt, Jennifer Ellis, Mary Anne Newman, Bobbie Morris, Kelly Frederickson, Barbara Sue Crego.


You can contact your National Executive Officers at the following e-mail addresses.
| | | |
| --- | --- | --- |
| National President: | Sharon Hobbs | |
| National Vice-President: | Kathy Andras | |
| National Secretary: | Nina Schloffel | |
| National Treasurer | Kaye Gardner | kayegardner@aol.com |