AVVA NATIONAL CONVENTION
Coming July 16 through 20 - AVVA National Convention, Spokane, WA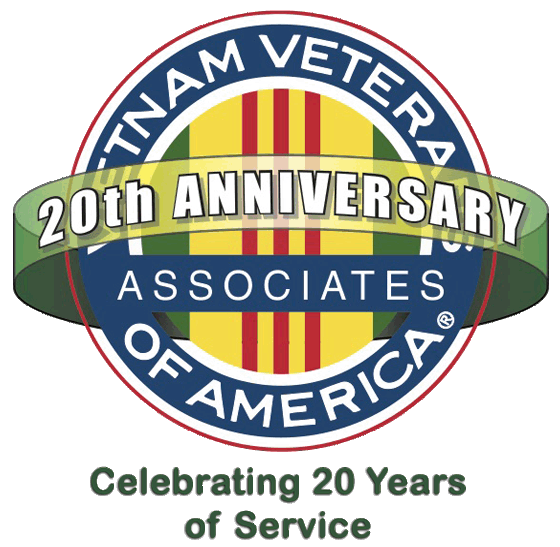 The 2019 AVVA National Convention will be held on July 18th, 2019.
The AVVA National Elections will be held on July 19th, 2019.
Important Dates:
1.
January 2, 2019
Candidate and delegate registration begins.
2.
February 10, 20199
Convention Registration begins (pre-registration for convention only)
3.
March 20, 2019
Last day to submit bylaw amendment proposals to the Bylaws Committee.
4.
* May 15, 2019
Candidate registration must be emailed or postmarked on or before this date.
* By necessity this date has been extended for this election year.
5.
April 19, 2019
Last day for Bylaw Committee to provide bylaw amendment proposals to membership.
6.
May 19, 2019
Last day to submit Annual Financial Reports and proof of IRS filing to the Finance Committee Chair (Incorporated states and chapters only)
7.
June 19, 2019
Delegate registrations must be emailed or postmarked on or before this date.
8.
June 7, 2019
Convention pre-registration ends (This is the last postmark date - any registrations not postmarked by this date must be done on-site.)
For Candidate Information Click Here
For General Election Information: Click Here
For the Convention Registration Form: Click here*

*Please follow the mailing instructions on the forms carefully.
This form must be mailed separately from, and to a different
address than, the AVVA Delegate Registration Form!
For Delegate Registration Forms : Click Here
For Candidate Registration Forms: Click Here
FOR HOTEL INFORMATION AND RESERVATIONS: Click Here
THE 2019 PROJECT FRIENDSHIP RECIPIENT HAS BEEN CHOSEN!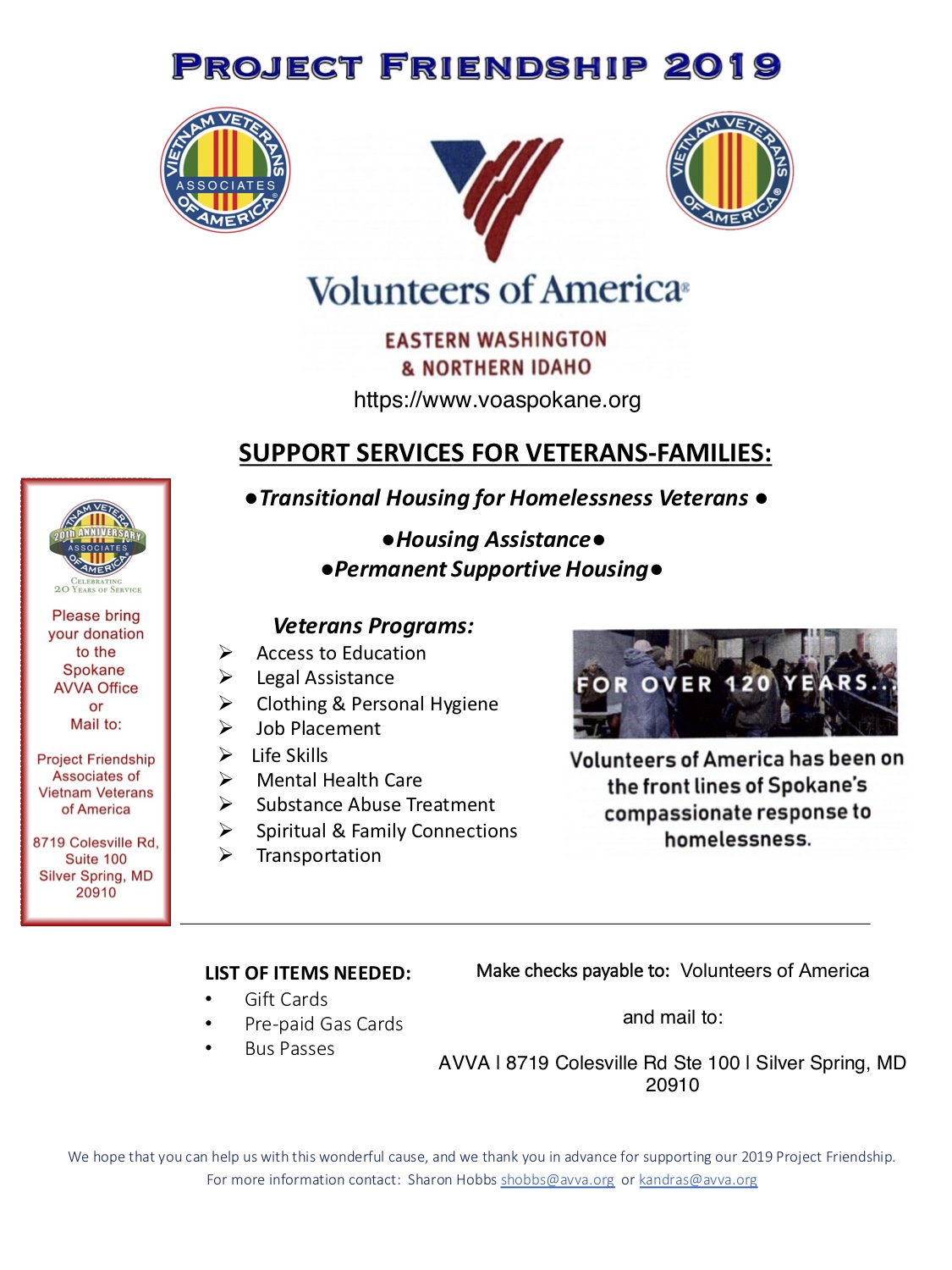 Click Here for a printable version of the above flyer.
BYLAWS - AMENDMENTS CURRENTLY SUBMITTED:
CLICK HERE TO SEE THE PROPOSED BYLAW AMENDMENTS THAT WILL BE DEBATED AT THE CONVENTION IN SPOKANE.